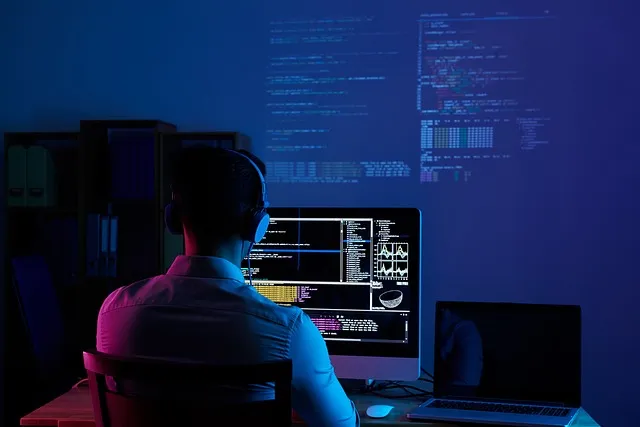 In 2017, Gigalixir started as a simple idea to help make app deployments one-click easy for the growing Elixir community.
After testing out that simple idea, the Gigalixir platform started to grow rapidly over the next four years. Today, Gigalixir supports app deployments for Elixir, Phoenix, Ruby, Python, Go, Closure, Rust etc. for over a thousand customers.
Now, at the start of 2022, we are happy to announce that Gigalixir has a new pair of independent developer slash owners who are excited to bring their 20+ years of independent SaaS/PaaS business experience to the Gigalixir community.
Who is Behind This New Gigalixir Team?
Some of you probably already know us…We're the same team that operates the QuotaGuard Static IP proxy service used by over 20,000 developers since 2013.
This means that, not only is Gigalixir "not our first rodeo", but we've also learned a lot of lessons about what it means to be a truly customer-first software platform serving the ever-expanding needs of the global app developer community.
We're a bit over-excited to bring much of what we've learned from working with QuotaGuard to expand the options available for application developers, provide an increased level of customer service, and help grow the app development community.
What Can You Expect as a Gigalixir User in the Future?
Anyone that's worked with our QuotaGuard team knows we're a customer focused business first.
Our primary day-one goal was to bring that same quick-responding, direct customer/developer interaction experience to the Gigalixir user base. No chat bots, no lengthy click funnels to submit a ticket, no outsourced call centers that ask if you've plugged your computer in and turned it on. Just real help from the real engineers that build the platform in (as close to) real time (as we can possibly make it).
Additionally, by adding more engineering team members to support Gigalixir, we expect a shorter "feature request to production release" cycle for the Elixir / Phoenix community. At QuotaGuard, it's not uncommon for a feature request to be submitted and pushed to production in the same week. We expect to be able to roll out the most requested features with that same speed.
Even before the QuotaGuard team was working full time on Gigalixir, we started reaching out to current customers to learn where Gigalixir was letting them down. Since then, we've been getting to know the community and building out a timeline to incorporate these new ideas into the platform.
If you're a current customer, you can expect to hear from us directly in the coming weeks with a goal of learning more from you about what you need to reach your goals faster, easier, and hassle-free.
What Did You Do to Jesse?
Never fear, Jesse is doing just fine and is still actively involved in the direction of business. Once Jesse felt our team should take Gigalixir forward, we started working side by side in late 2021.
But why sell? Well, by mid-2021, Gigalixir achieved a rate of growth that increasingly piled on more and more time obligations on Jesse. That started to pull him away from many of his other professional pursuits. In time, he started looking around for a larger team that could take on the responsibilities of the business without alienating or abandoning his current customer commitments and Gigalixir's long term potential.
A few months later, when our team and Jesse started to talk about our mutual vision for the future of Gigalixir, there was a recognition on both sides that he'd found the right team and that we'd found a great opportunity that matched our historical skill set.
And don't worry, Jesse's still helping with many of the most challenging use cases/questions. Additionally, he continues to act as an advisor on the future direction of the business.
We are Looking Forward to Working with You
Clichés aside, it's a real honor and privilege to be given the responsibility of guiding this wonderful business forward for me and my team. We could not be more excited to work with current and future customers to see where we can take this company.
If you ever have any questions, worries, compliments, or funny Gigalixir meme's, you can always reach us at our Support site. We're available all the time and would love to hear any feedback you wish to share.
Until we chat again, happy coding…
Michael